Support Chesapeake Shakespeare Company
Join us as we invigorate Downtown Baltimore. Legacies endure. We are building one—what's yours?
Recorded Live Performance—Free for All Maryland Schools
The tragic tale of Shakespeare's star-crossed lovers now available to view in students' homes or classrooms.
REGISTRATION NOW OPEN FOR 2021 SUMMER CAMPS!
This summer "the PLAY's the thing" at Chesapeake Shakespeare Company!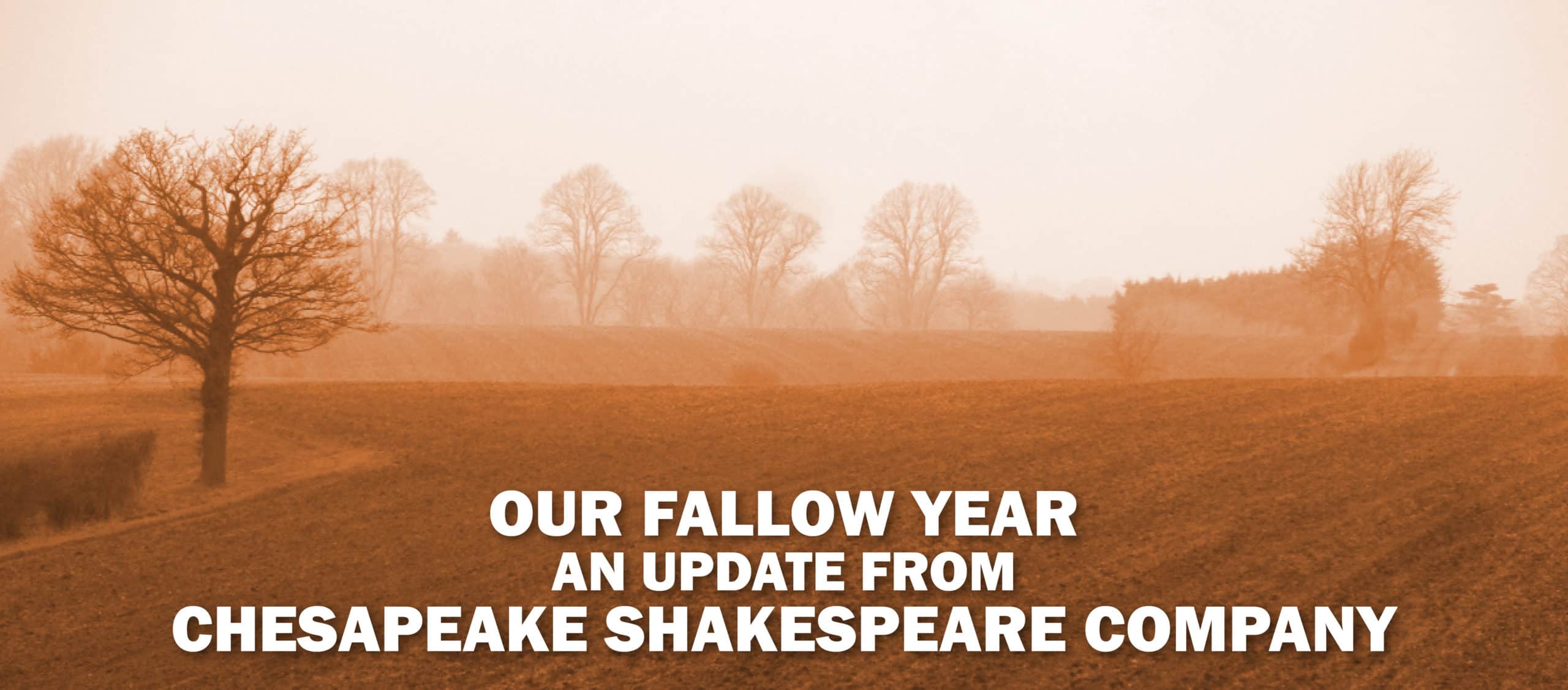 How are we handling these extraordinary times?
An update on our "Fallow Year" as we strengthen our foundation and prepare to return to the stage.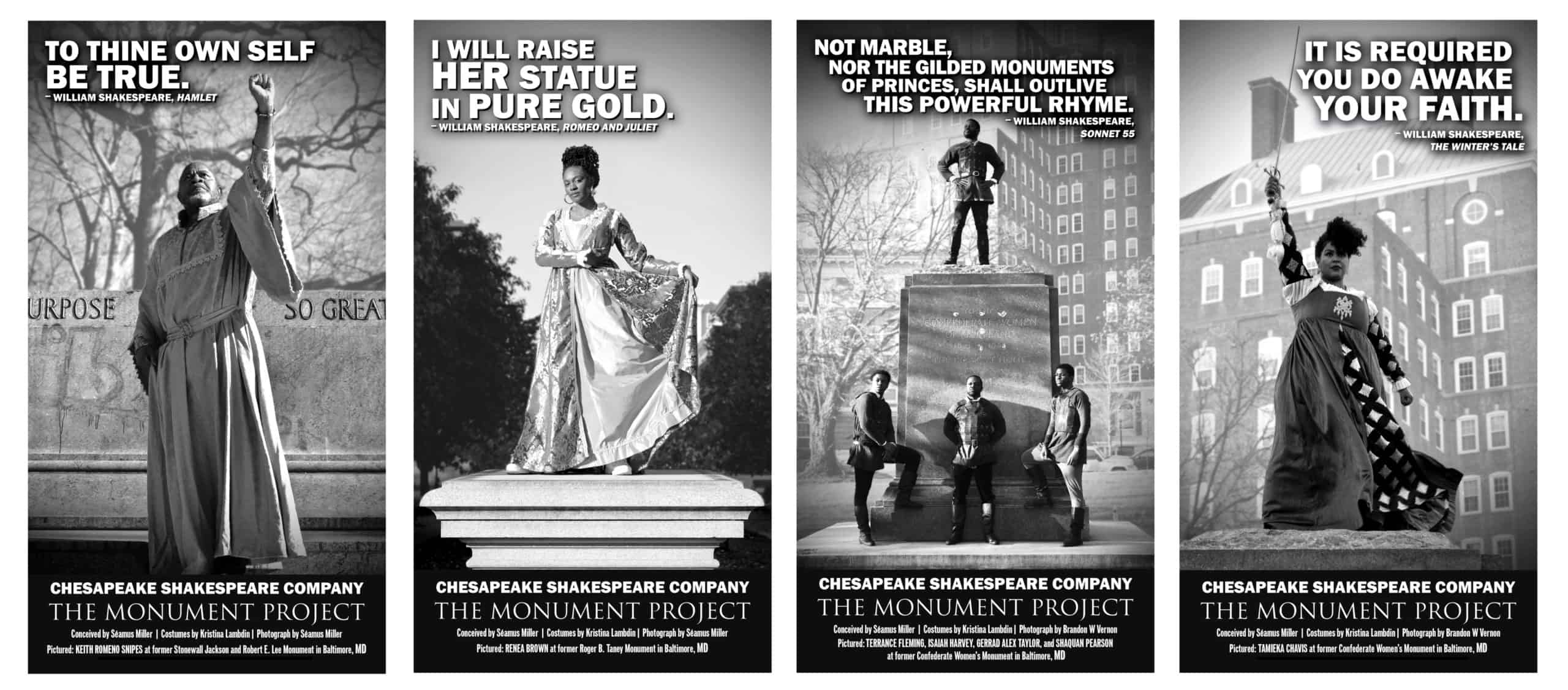 The Monument Project
Conceived by Séamus Miller | Costumes by Kristina Lambdin | Photographs by Séamus Miller and Brandon W Vernon
About Us
Great theatre is powerful. Beautifully written stories—brought to life by people with passion and commitment—have the ability to make lasting impact on everyone involved.
Chesapeake Shakespeare Company is Maryland's premier classics theatre. We are a community of actors, artisans and arts administrators whose vocation and great joy is to bring to life the greatest theatrical works ever written, and to see those works touch and transform everyone involved.
Learn more about Chesapeake Shakespeare Company.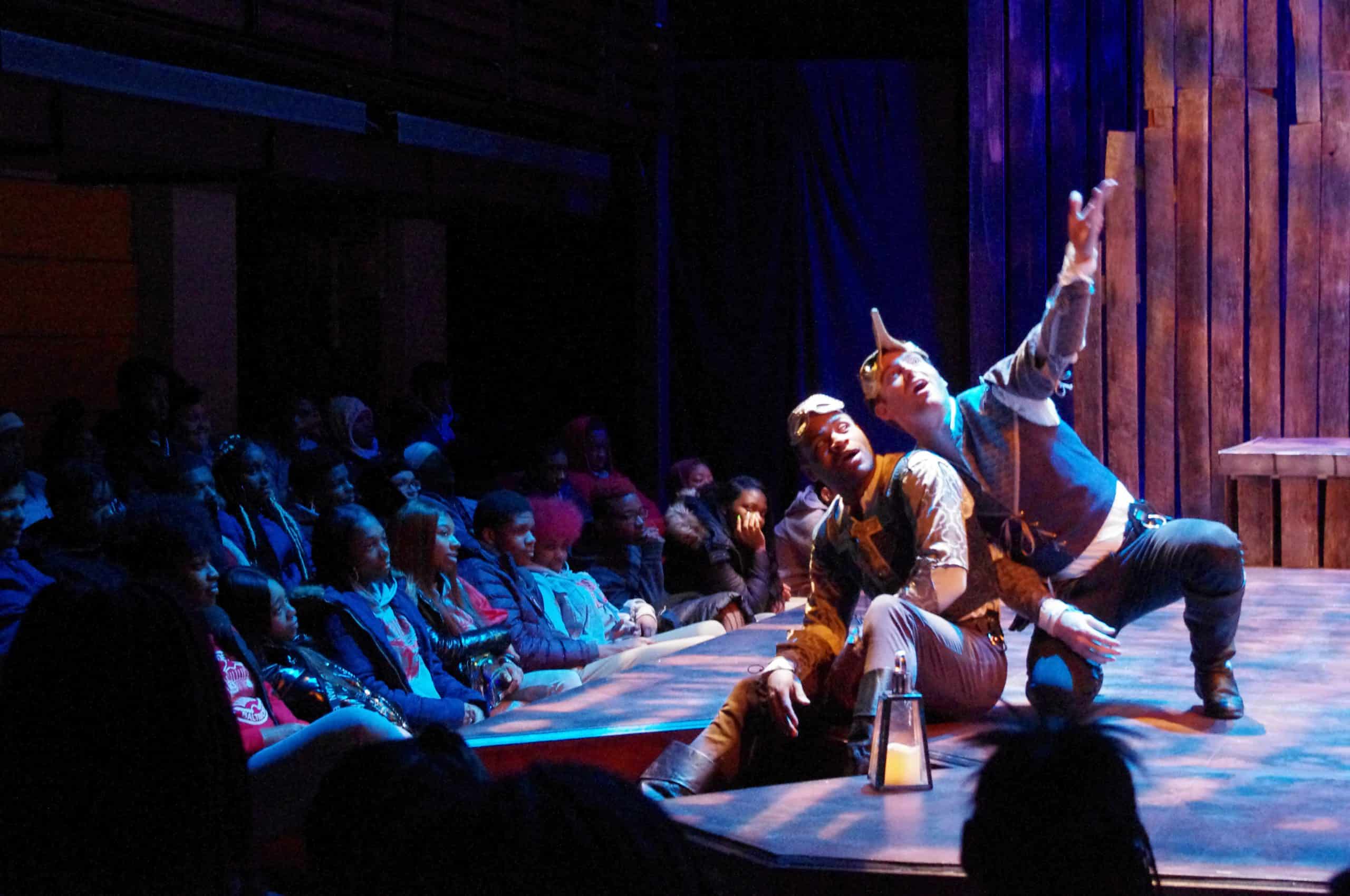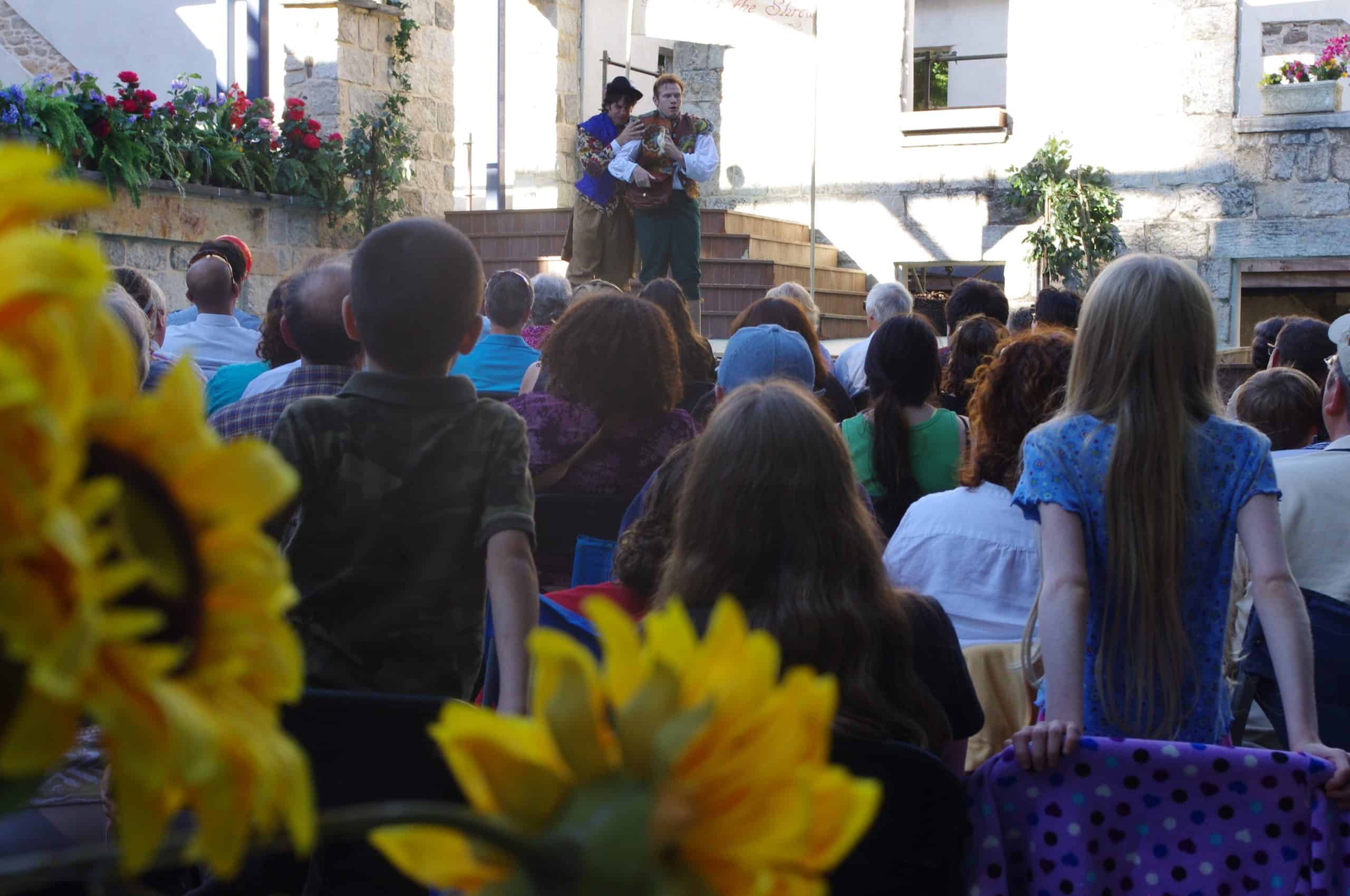 Plan Your Future Visit
Chesapeake Shakespeare Company audiences experience great performances in two of the most beautiful venues in the state of Maryland: our home for the classics in the heart of Downtown Baltimore and our "summer home" for outdoor Shakespeare at the Patapsco Female Institute Historic Park in Ellicott City.
We can't wait to see you at both our theatres again soon!
Visit us in Downtown Baltimore.
Calling all Future Shakespeareans
Chesapeake Shakespeare Company is proud to serve students across the state of Maryland through our:
| | |
| --- | --- |
| School Matinees | Youth and Teen Classes |
| School Residencies | Teen Acting Ensembles |
| Home School Corps | Summer Camps |
years of artistic and education programs serving MD
+
kids have seen Shakespeare for FREE at CSC
+
students attend CSC student matinees annually
+
MD students served annually through CSC in-school programs