FOUNDING ARTISTIC DIRECTOR
Ian Gallanar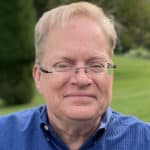 Ian Gallanar is the Founder and Artistic Director of the Chesapeake Shakespeare Company in Baltimore, Maryland and is the President of the Shakespeare Theatre Association, the international organization for professional Shakespeare theaters.
Ian
 founded the Chesapeake Shakespeare Company in 2002, directed its first production
Twelfth Night
, and has directed over 40 productions for the company over its 18 year history including
Hamlet, King Lear, Romeo and Juliet, Othello, A Midsummer Night's Dream, Richard III, Cyrano de Bergerac, Our Town, Alice in Wonderland
among many others. His original adaptation of Charles Dickens'
A Christmas Carol
has run six consecutive years at the Chesapeake Shakespeare Company and is one of Baltimore's best-selling resident productions of the last 20 years.
Since 1980, 
Ian
 has worked in professional theaters across the United States as an Actor, Playwright and Director. He has served as Artistic Director for the Repertory Theatre of America, National Theatre for Children, Minnesota Shakespeare in the Park and the Small Change Original Theater.
He wrote and created the national live theater tours of
Where in the World is Carmen Sandiego?
and
Newton's Apple
amongst many others. 
Ian
's scripts have been seen by more than a million people across the country.
Ian is a Distinguished Alumni of the Indiana University of Pennsylvania, a Telly Award Winner, a Howie Award Winner – Howard County, Maryland's Lifetime Achievement Award for Outstanding Artist and a Helen Hayes Tribute Award winner. In 2015, he was invited to become a member of the prestigious National Theatre Conference. Ian is also a member of the Dramatists Guild and is the host of CSC's podcast Planet Shakespeare, a series of interviews and conversations with Shakespeare practitioners from around the globe.
PRODUCING EXECUTIVE DIRECTOR
Lesley Malin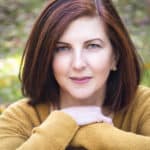 Lesley Malin is a founder of The Chesapeake Shakespeare Company and has served as its Managing Director since 2003, supervising its growth into one of the largest theatres in Maryland and the fifteenth largest Shakespeare theater in the U.S., all without ever taking a single accounting or management class.
She managed CSC's 2012-2014 building renovation of an 1886 bank into its award-winning modern Shakespeare playhouse as well as the associated $6.7 million capital campaign. She also oversaw the 2017 expansion of the CSC campus to the neighboring building, creating the educational space, The CSC Studio. A pedestrian bridge between the two buildings was built and opened in 2019.
She produced CSC's productions of Measure for Measure (2020), The Winter's Tale (2018), Anne of the Thousand Days (2016), Pride and Prejudice (2012), The Country Wife (2009), and Dog in the Manger (2007). Her acting credits at CSC include Lady Macbeth, Paulina in The Winter's Tale, Lady Bracknell, Mrs. Fezziwig, Beatrice in Much Ado About Nothing Mrs. Bennet in Pride and Prejudice, Anne Frank's mother, the Queens in Richard III and Cymbeline, Titania, and Mrs. Hardcastle in She Stoops To Conquer; previously, she performed in New York.
She has, for twenty years, been the vice president of the board of trustees of The Lark, a new play development center in New York City, where she previously served as Managing Director. She served on the Executive Committee of the international Shakespeare Theatre Association for five years and organized its 2017 conference that was held in Baltimore.
She is a graduate of Washington University in St. Louis, NYU's Arts Management program, The LEADERship Baltimore (2018), and Leadership Howard County (2009).
OPERATIONS TEAM 
Michael Lonegro, Director of Operations and Finance
Kendrick Weingast, Executive Assistant
PRODUCTION TEAM 
Sarah Curnoles, Production Manager
Dawn Thomas Reidy, Production Associate
Dan O'Brien, Technical Director & Facilities Manager
Chester Stacy, Assistant Technical Director & Facilities Associate
Kristina Lambdin, Resident Costume Designer
DEVELOPMENT TEAM 
Brian D. Lyles, Director of Development
Catharine Helmers, Grants & Institutional Giving Manager
EDUCATION TEAM 
Troy Jennings, Education Manager
Molly Horton Booth, Interim Education Coordinator
MARKETING TEAM 
Brandon W. Vernon, Director of Marketing & Resident Graphic Designer
Jalen Lee, Communications Manager
Miranda Solomon, Development & Marketing Associate
BOX OFFICE/FRONT OF HOUSE TEAM 
Mandy Benedix, Box Office Manager
Mickaelle "Emme" Gudino, Box Office Assistant
Pamela Forton, Senior House Manager
Emily Rockefeller, President
Robin Hough, Vice President
Bill Henry, Treasurer
Lesley Malin, Secretary
Laura Boydston
Kevin G. Burke
Geri Byrd
Joseph Ferlise, JD
Celina Figueroa
Neal Flieger
Ian Gallanar
Scott Helm
Jack McCann
Linda Pieplow
Earle W. Pratt, III
Calvin Young
The 2022-2024 Artistic Company
Greta Boeringer
Ian Charles
Tamieka Chavis
Jonas Connors-Grey
Michael Crowley
Kathryne Daniels
Alexis E. Davis
Lauren Davis
Terrance Fleming
Steven Hoochuk
DeJeanette Horne
Brendan Edward Kennedy
Briana Manente
Katie McCreary
Elana Michelle
Séamus Miller
Grace Srinivasan
Dawn Thomas Reidy
B'Jion Wright
The Touchstone Company Artists
Company members who have served the organization for many years with particular dedication and loyalty.
Lizzi Albert
Isabelle Anderson
Steve Beall
Mindy Braden
Gregory Burgess
Kevin Costa
Vince Eisenson
Lauren Engler
Valerie Fenton
Ashly Ruth Fishell
Kate Forton
Dave Gamble
Jose Guzman
Russell Laury †
Molly Moores
Frank Moorman †
Christopher Niebling
Laura Rocklyn
Scott Alan Small
Erin Bone Steele
Michael P. Sullivan
Gerrad Alex Taylor
Nathan Thomas
Jean Thompson
Wayne Willinger
† Deceased
Kathryne Daniels
George Michael Harris
Isaiah Mason Harvey
Jenny Male
Jeff Miller
Séamus Miller

Molly Moores
Laura Rocklyn
Caitlin Rogers
Gerrad Alex Taylor
Quincy Vicks
The Black Classical Acting Ensemble
Gerrad Alex Taylor
Troy Jennings
Dawn Thomas Reidy

 

Deimoni Brewington
Ama Brown
Zipporah Brown
Tyrel Brown
Evan Carrington
Tamieka Chavis
Lauren Davis
Erica Dilworth
Lloyd Ekpe
Torreke Evans
Dominic Gladden
Vicky Graham
Isaiah Mason Harvey
Jarrod Jackson
Lauren Erica Jackson

Jade Jones
Jamie Mann
Bethany Mayo
Elana Michelle
JC Payne
Shaquan Pearson
Benny Pope
Nigel Semaj
Jordan Stanford
Mecca Verdell
Quincy Vicks
Angela Whittaker
B'Jion Wright
Jacqueline Youm
OLIVE BRANCH LAUREL CROWN
CSC Veterans Ensemble
Christopher Bennett
Brian Caelleigh
Zach Fellers
David Hanauer
Matthew Imholte
Sharon Preator
Matt Melenas
Gary Pullen
Richard Wirth