Chesapeake Shakespeare Company Announces New Showcase Series!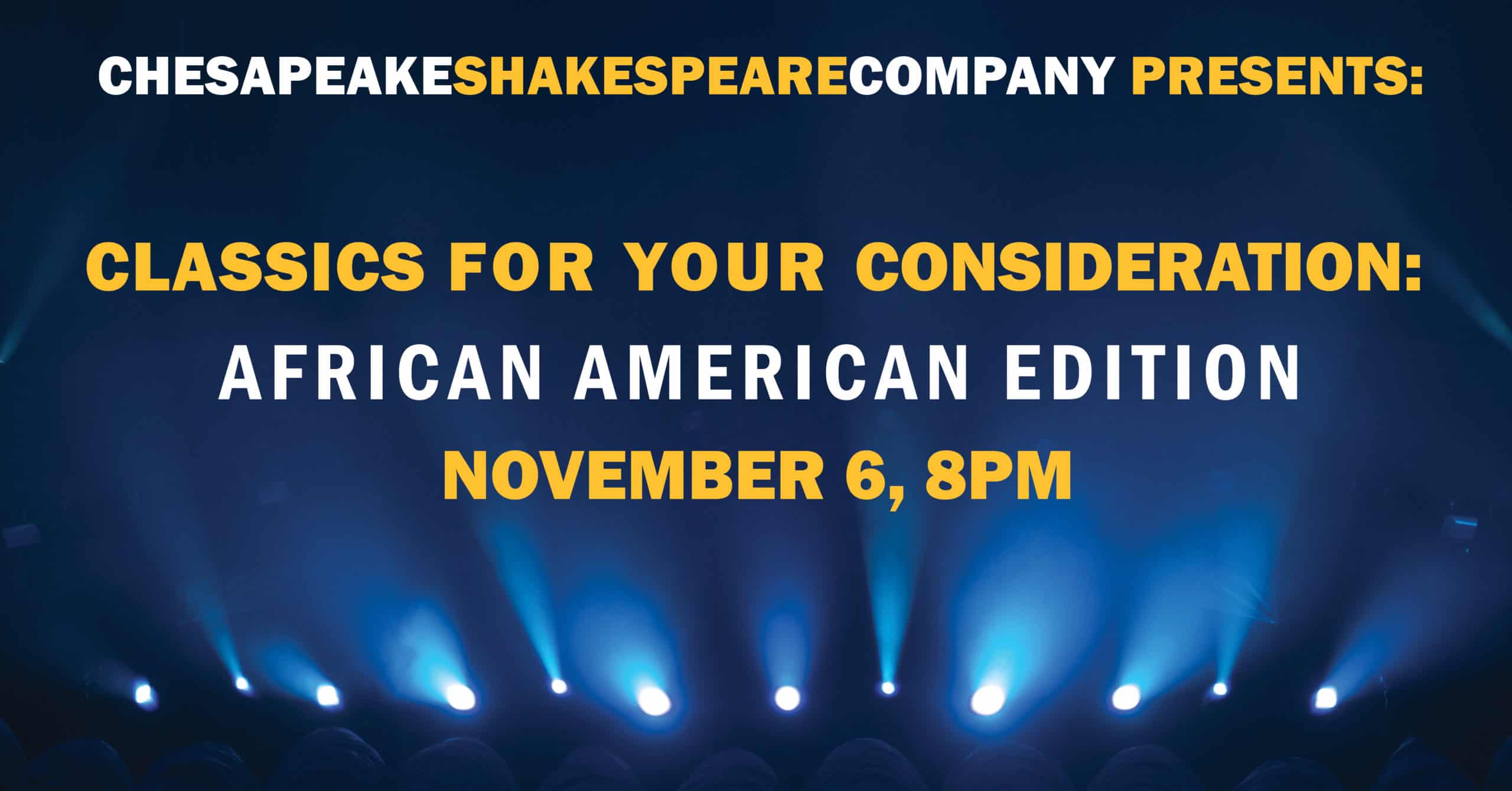 Chesapeake Shakespeare Company announces a new showcase series, Classics for Your Consideration. Join us Saturday, November 6th, as we explore what it takes to be considered a "classic" piece of theatre with a variety of scenes and monologues put together by our participants.  
Each showcase will cover a different theme or topic, shining new light on plays and playwrights that are often left out of the canon of classical theatre. First up: African American Theatre, emceed by Baltimore City Comptroller and CSC Board Member, Bill Henry. Performances will include presentations by Unified Voices of Johns Hopkins, Rapid Lemon Productions, CSC's Black Classical Acting Ensemble, and others. 
Tickets are $10, and may be purchased by clicking here
Everyone who purchases a ticket to this event will receive a voucher, good for $10 off a future ticket purchase during our 2021 - 2022 season.*
Date: Saturday, November 6, 2021, at 8:00pm.
Approximately 90 minutes, with no intermission.
*Some rules and restrictions may apply; cannot be combined on any other offer.
Click here to read our updated COVID-19 protocols and other health and safety information.