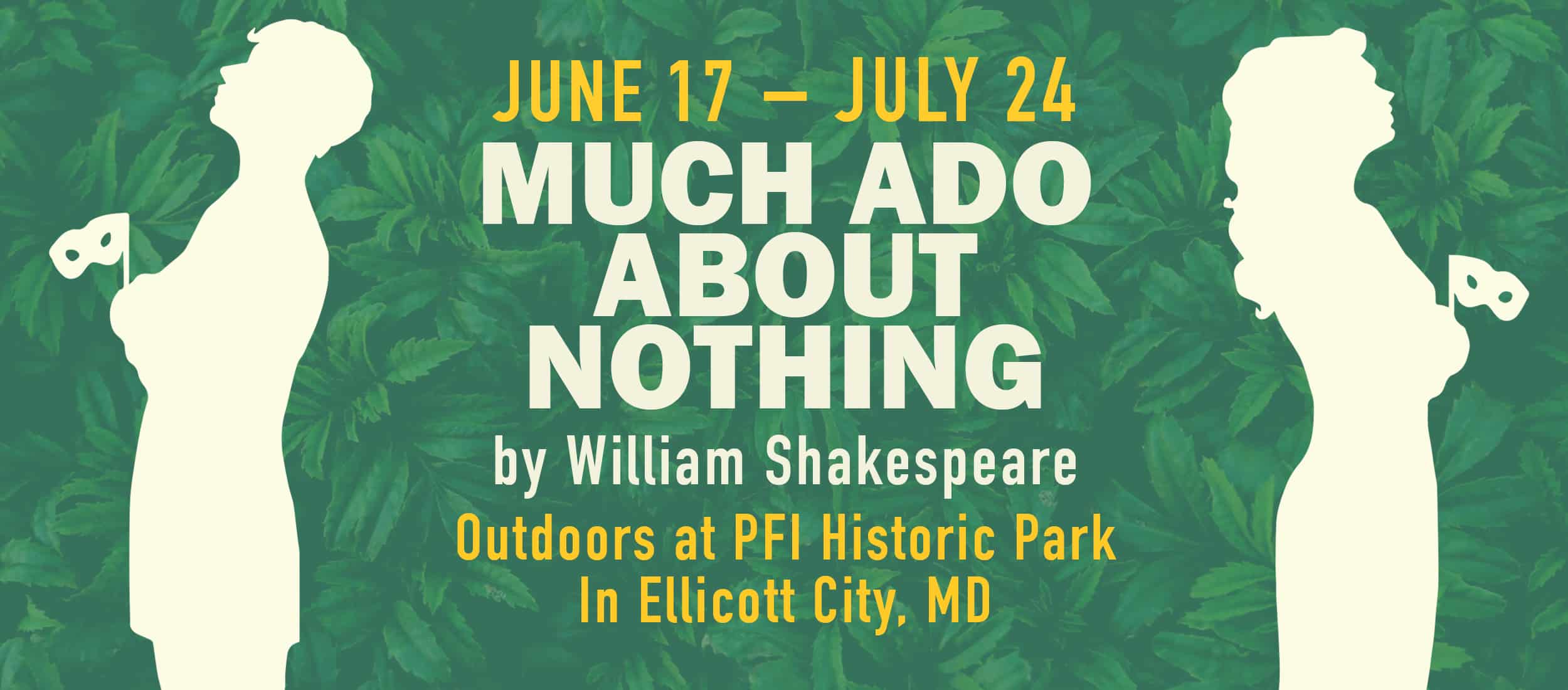 JUNE 17 - JULY 24, 2022
"Friendship is constant in all other things, Save in the office and affairs of love."
—Much Ado About Nothing
Beatrice and Benedick are made for one another, and everyone knows it… except for them. Can they put their differences aside long enough to save a damsel-in-distress from ruin and secure her happily-ever-after, as well as their own? It will take an entire village of meddlers, gossips, and fools to help them win this "merry war" of misdeeds, misunderstandings, and mistaken identities. Enjoy Shakespeare's best loved romantic comedy under the stars at PFI Historic Park.
Single tickets now available
Please check back for the latest and most up-to-date information or subscribe to CSC emails using the form at the bottom of this page.
Or call 410.244.8570  to order.
CSC Box Office is open for business!
Tues - Fri from 10 am - 4 pm