The Education Program at Chesapeake Shakespeare Company is now accepting applications for Spring and Summer Internships. College and High School students who are seeking experience and training in performance, technical, design, directing, advancement/development, marketing/box office, and FOH operations should follow the link below to apply.
In just 20 seasons, Chesapeake Shakespeare Company has become the nation's 15th largest professional Shakespeare company, with a five-to-seven-show artistic season in two Maryland locations and an expansive education mission. We remain passionately dedicated to the idea that Shakespeare is for everyone. Serving Baltimore and the surrounding regions, CSC has become the largest provider of theatre learning programs in Maryland, serving more than 10,000 students a year and expanding our education offerings to meet the demands of our growing community. Our internship opportunities provide an additional gateway to the learning and growth of pre-professionals interested in hands-on experience.
Click here to apply for a Spring or Summer Internship
No phone calls, please.
If you would like more information about future internships, please email studio@chesapeakeshakespeare.com.
"This program was a huge part of my transition from college to working as a professional theatre artist.
I learned so much and made life-long friendships and special connections."
(Kate Forton, CSC Company Member)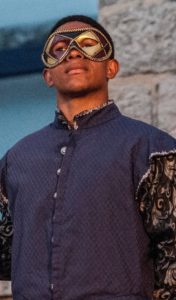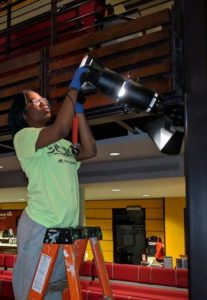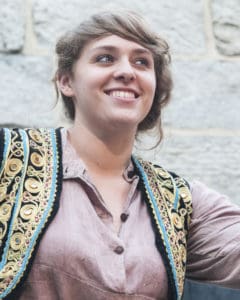 Photos from L-R:
Jordan Dallam, Highpoint University, 2016 Acting Intern
Lady Tatum, Morgan State University, 2018 Lighting Intern
Kate Forton, Gettysburg College, 2013 Tech Intern & 2014 Acting Intern