CSC Installs New State-Of-The-Art HVAC System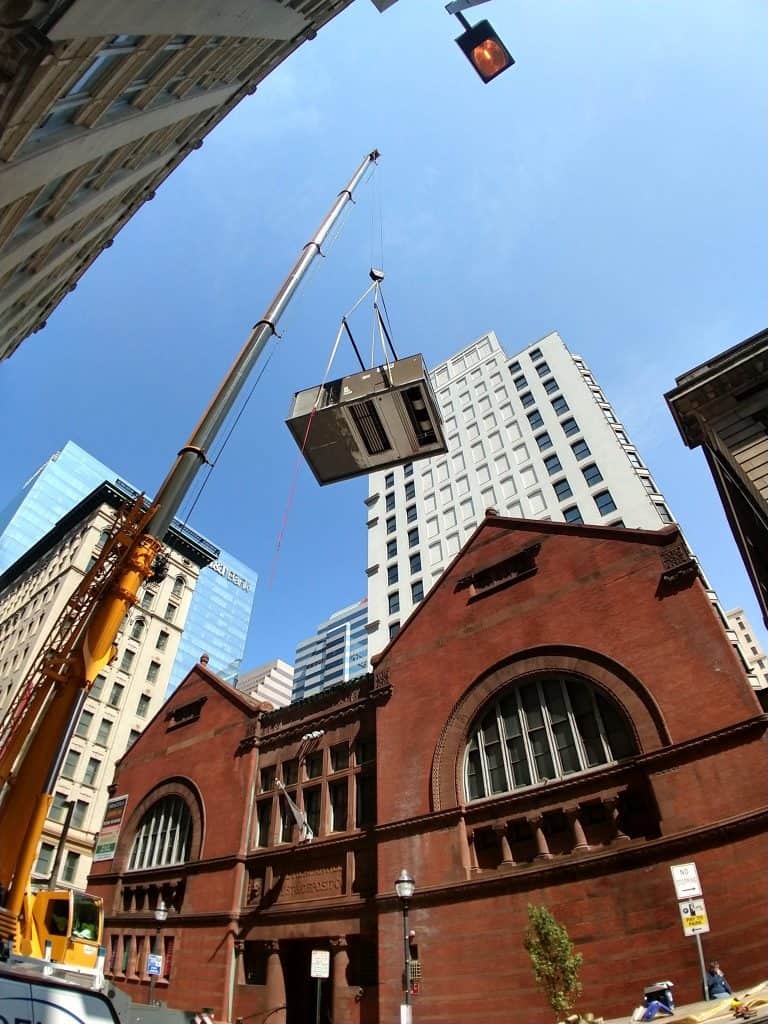 In anticipation of reopening their theater for live productions, the Chesapeake Shakespeare Company has partnered with Fidelity Mechanical and AtmosAir Solutions to replace the aging HVAC system in their historic Mercantile Trust building in Downtown Baltimore.  The $300k project includes five brand-new York rooftop units with AtmosAir's bipolar ionization (BPI) technology factory-installed.  
AtmosAir Solutions BPI devices, installed in HVAC systems, improves wellness by suppressing airborne and surface micro-organisms and pathogens, including viruses, bacteria and mold, and reduces odors as well as unhealthy and irritating volatile organic compounds (VOCs)  The technology makes buildings more sustainable while reducing energy and operational costs.
"This is another step in our commitment to our patrons and staff as we safely return to live productions," said Lesley Malin, Managing Director for CSC. "Combining our new HVAC system with new protocols and equipment to reduce touchpoints throughout our patron experience, our crew has developed a safe way forward in welcoming audiences back for exciting and enjoyable in-person events."
 
AtmosAir's BPI technology also plays a role in reducing the spread of coronavirus. Tests performed by Microchem Laboratory, one of the world's preeminent laboratories for testing sanitizing products registered by the EPA and FDA, confirmed that the presence of coronavirus was reduced by 99.92 percent within 30 minutes of exposure to AtmosAir's BPI technology in a contained space.
The Chesapeake Shakespeare Theater joins a long list of venues that have installed BPI technology including: The Staples Center in Los Angeles, TD Garden in Boston, Rocket Mortgage FieldHouse in Cleveland, Bridgestone Arena in Nashville, Little Caesars Arena in Detroit and the Wells Fargo Center in Philadelphia. Allegiant Stadium in Las Vegas, SoFi Stadium in Inglewood, CA. and US Bank Stadium in Minneapolis are some of the indoor sports facilities that also use BPI technology.  In addition, AtmosAir's bipolar ionization technology is used in hotels, casinos, hospitals, and universities throughout the United States.  
To learn more about AtmosAir, visit their website.