CSC Presents Shakespeare's Greatest Play Hamlet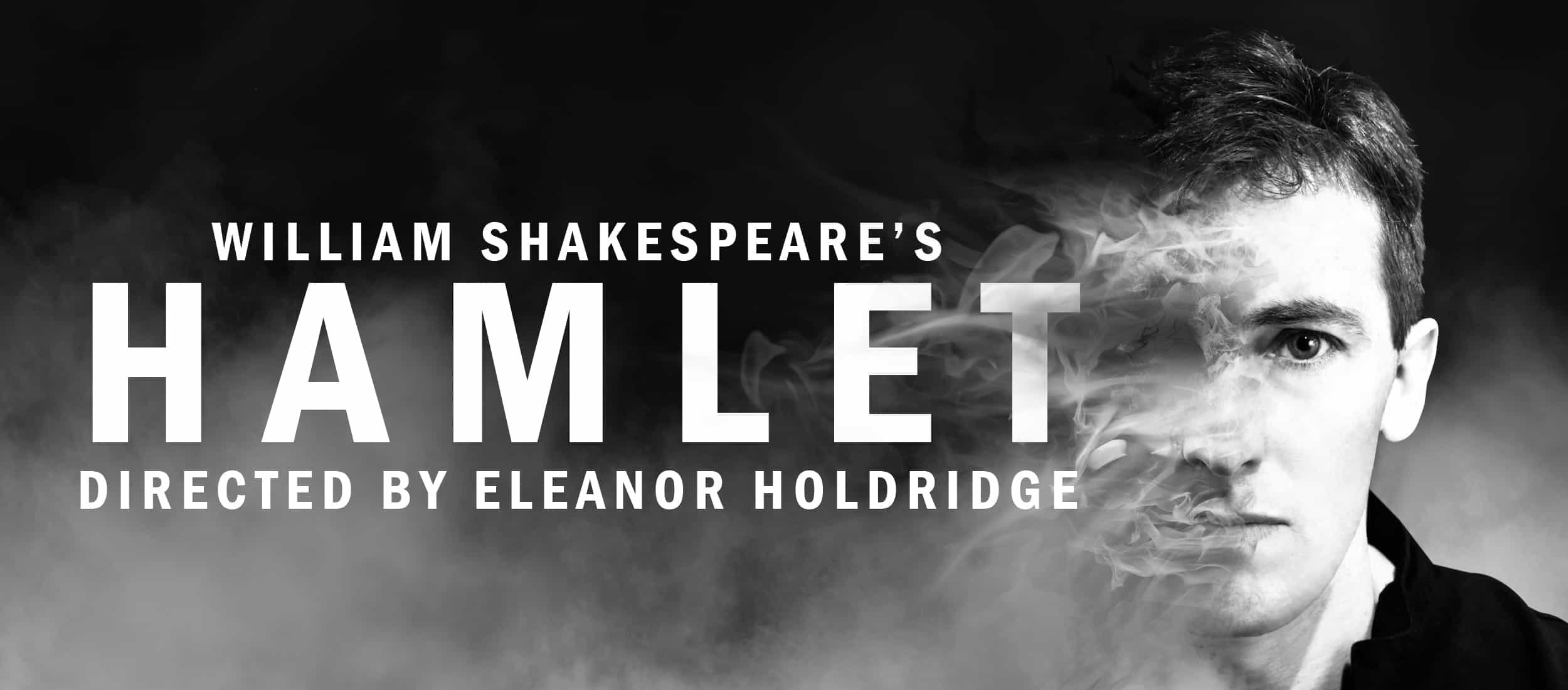 FOR IMMEDIATE RELEASE
PRESS CONTACTS:
CSC Communications Manager
Jalen Lee, 410-244-8571 x119
lee@chesapeakeshakespeare.com
Chesapeake Shakespeare Company Presents
Shakespeare's Greatest Play
Hamlet
Baltimore (3/23/2023) - Chesapeake Shakespeare Company (CSC) continues its 20th Anniversary season with Shakespeare's greatest play, Hamlet, directed by Eleanor Holdridge. Revenge, deception, and the determined search for self-discovery propel this timeless masterpiece that continues to exhilarate audiences after four centuries. Hamlet runs April 28 - May 21, with previews April 26-27 and press night on April 28.   
CSC Company Member and audience favorite, Vince Eisenson brings to life the unforgettable character of Hamlet who comes home to find his father dead, his mother suddenly remarried to his uncle, and a ghost demanding Hamlet avenge him. Heart-pumping, powerful, and overflowing with dark humor, this electrifying production will whisk you away into the fiery whirlwind of Hamlet's mind. 
Baltimore native and nationally recognized Shakespeare director, Eleanor Holdridge, reveals the iconic piece of literature as a contemporary world full of tension, thorny family bonds, and compelling storytelling. "We're creating a world of magic and wonder in which Hamlet can grapple with the questions of our existence," says Holdridge. "Even when he tries to make sense of and avenge his father's untimely death, he discovers the ineffable strength of his own humanity." 
"In the three years since we were first in rehearsal in March 2020, we have changed production slots five times but we have been constant to our Hamlet," says CSC Producing Executive Director Lesley Malin. "We've always known that Vince Eisenson had the intelligence, wit, and energy to make this iconic role something special. And we are thrilled to have distinguished stage director Eleanor Holdridge's extraordinary vision and directorial prowess to take on this most challenging of Shakespeare plays."  
This will be the final production at the company's downtown Baltimore theatre for the 2022-23 season. Whether audiences see it as an exploration of the human condition, a commentary on the corruption of power, or a rip-roaring family drama, there is no denying the enduring power and relevance of Hamlet.  
For more information about Hamlet, visit  www.chesapeakeshakespeare.com or call the box office at 410-244-8570. Press night is Friday, April 28. Tickets are $23-$69. 
ABOUT THE DIRECTOR 
Eleanor Holdridge has directed twenty-four of Shakespeare's plays, some of them multiple times including her most recent Much Ado About Nothing at Shakespeare Theatre of New Jersey. Other Shakespeare productions include Anthony and Cleopatra (Pennsylvania Shakespeare Festival), Macbeth (Milwaukee Shakespeare), Julius Caesar (Milwaukee Shakespeare), A Midsummer Night's Dream (Shakespeare Festival St. Louis), and many more. Off-Broadway productions include world premieres of Selma '65 (LaMaMa), Steve & Idi (Rattlestick Playwrights Theatre), and Cycling Past The Matterhorn (Clurman Theatre). Regional world premieres include Ken Ludwig's Lend Me A Soprano and David Grimm's adaptation of Cyrano de Bergerac. She holds an MFA from Yale School of Drama, and is a professor and Chairs the Drama Department at The Catholic University of America. 
PRODUCTION INFORMATION 
Hamlet 
By William Shakespeare
Directed by Eleanor Holdridge
CAST LIST  (in alphabetical order) 
Dagan Brown - Rosencrantz/English Captain
Gregory Burgess* - Gravedigger/Osric
Vince Eisenson+* - Hamlet
DeJeanette Horne* - Polonius
Brendan Edward Kennedy* - Horatio
Marcus Kyd+ - Claudius
Lesley Malin* - Gertrude
Briana Manente* - Guildenstern
Elana Michelle* - Ophelia
JC Payne* - Laertes
Dawn Thomas Reidy* - Fortinbras
David Yezzi - Ghost/Player King
 
CREATIVE TEAM 
Eleanor Holdridge++ - Director
Sarah Curnoles* - Production Manager
Jalice Corral - Production Stage Manager
Dan O'Brien* - Technical Director
Chester Stacy* - Assistant Technical Director
Misha Kachman• - Set Designer
Gail Beach• - Costume Designer
Scott Killian - Sound Designer
Katie McCreary* - Lighting Designer
Caitlin Bouxsein - Props Designer
Grace Srinivasan - Music Director
Melissa Flaim - Vocal & Text Coach
Kristen Pilgrim - Fight Choreographer
Eva Hill - Assistant Stage Manager
Dawn Thomas Reidy* - Production Associate
Hannah Brill - Wardrobe Supervisor
Kristopher Ingle - Light Board Operator
Mandy Benedix* - COVID Safety Manager
Pam Forton* - Senior House Manager
* Notes a Chesapeake Shakespeare Company Member
+ Notes a member of Actor's Equity Association
++ Notes a member of the Stage Directors and Choreographers Society, a national theatrical labor union.
• Notes a Member of United Scenic Artists, Local 829
WHERE 
Chesapeake Shakespeare Company is located at 7 South Calvert Street, Baltimore, MD 21202. The theatre is located two blocks north of the Inner Harbor. Parking is available for the discounted rate of $5 at the Arrow Parking covered lot on 204 East Lombard Street. The theatre is also accessible using the FREE Charm City Circulator and is located on the Purple Route. For more detailed information about directions, parking, and public transportation, click here. 
DATES AND TIMES 
Wednesday, April 26 at 8:00pm - Preview 
Thursday, April 27 at 8:00pm - Preview 
Friday, April 28 at 8:00pm - Press/Opening Night 
Saturday, April 29 at 8:00pm
Sunday, April 30 at 2:00pm
Thursday, May 4 at 7:30pm
Friday, May 5 at 8:00pm
Saturday, May 6 at 8:00pm
Sunday, May 7 at 2:00pm
Thursday, May 11 at 7:30pm
Friday, May 12 at 8:00pm
Saturday, May 13 at 2:00pm
Saturday, May 13 at 8:00pm
Sunday, May 14 at 2:00pm
Thursday, May 18 at 7:30pm
Friday, May 19 at 8:00pm
Saturday, May 20 at 8:00pm
Sunday, May 21 at 2:00pm
TICKETS 
Adult tickets start at $45, tickets for youth 25 and under start at $23, and preview tickets are $24. For more information or to purchase tickets, visit ChesShakes.com/Hamlet, or contact the Box Office directly by calling 410-244-8570 or visiting in person at 7 South Calvert Street. Discounts are available for groups of ten or more adults and active-duty military.  
ABOUT CHESAPEAKE SHAKESPEARE COMPANY: 
Founded in 2002 Chesapeake Shakespeare Company brings great classic theatre to Baltimore, Howard County, the state of Maryland, and beyond. The company offers performances of Shakespeare and other plays of classic stature that are unforgettable, challenging, and innovative. In 2012, Chesapeake Shakespeare Company acquired the Mercantile Safe Deposit and Trust Company building in downtown Baltimore, renovating it into a modern Globe Theater for indoor performances, while continuing to produce outdoor Shakespeare every summer at the PFI Historic Park in Howard County. The organization regularly serves 30,000+ people annually through artistic projects and intentional community engagement. CSC's vibrant education program includes an extensive matinee series, camps, classes, and in- and out-of-school residencies. The company invites patrons, students, and neighbors to become part of the creative collaboration that generates powerful, magical theatre and a more purposeful, engaged, and connected community.