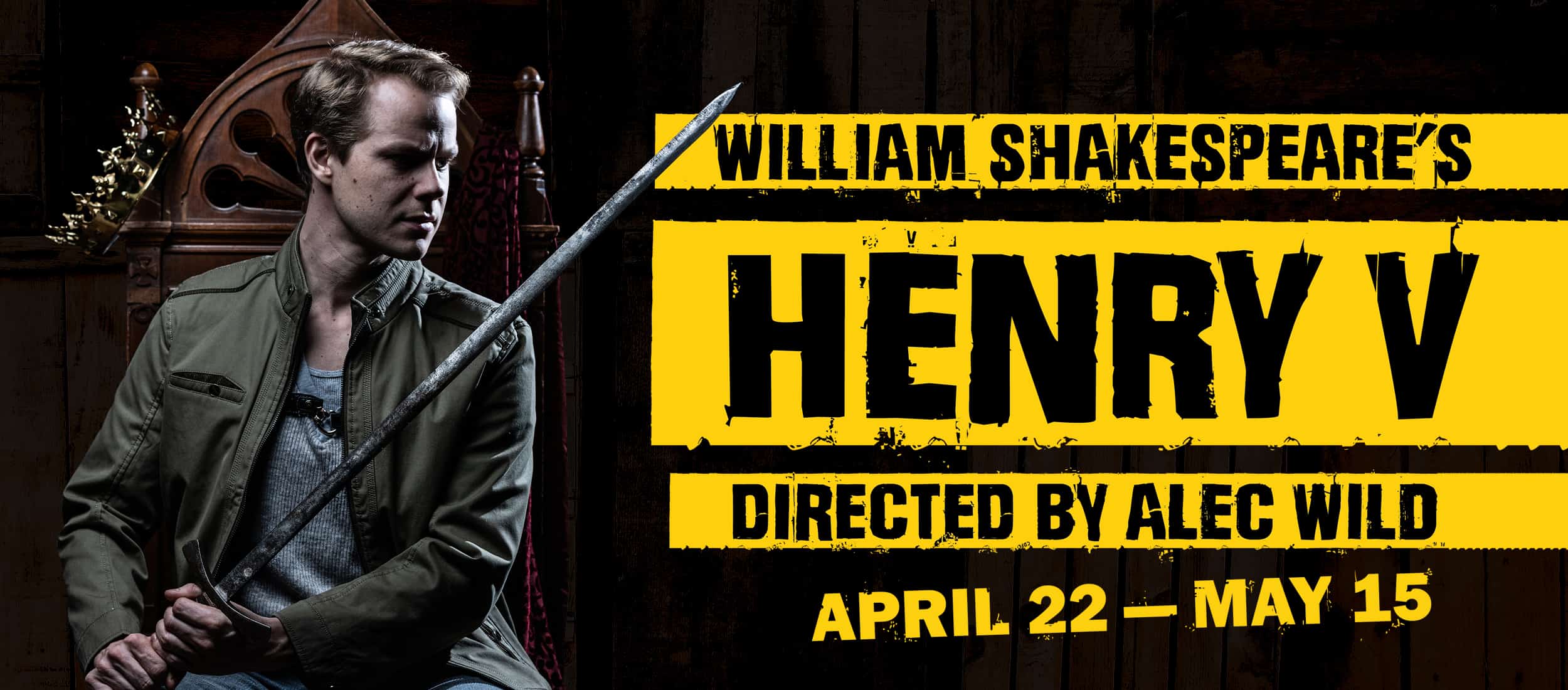 "Once more unto the breach, dear friends, once more.

"

King Henry V has just ascended to the throne, but before he can rule a nation—let alone conquer another—he must prove himself as a leader of men. Armed with some of the most powerful speeches in the Bard's arsenal, Henry and his "band of brothers" will overcome overwhelming odds. Don't miss our compelling take on Shakespeare's great tale of leadership, war, and storytelling.
APRIL 22 - MAY 15, 2022
Or call 410.244.8570  to order.
CSC Box Office is open for business!
Tues - Fri from 10 am - 4 pm
This production is dedicated to the memory of CSC's friend and patron, Patrick Hughes.
IT'S GOOD TO BE THE KING - HENRY V PHOTO GALLERY
By Phone: 410-244-8570
By Email: boxoffice@chesapeakeshakespeare.com
CSC Box Office is open again for business!
Tues - Fri from 10am - 4pm
*All COVID-19 precautions are subject to government regulations.