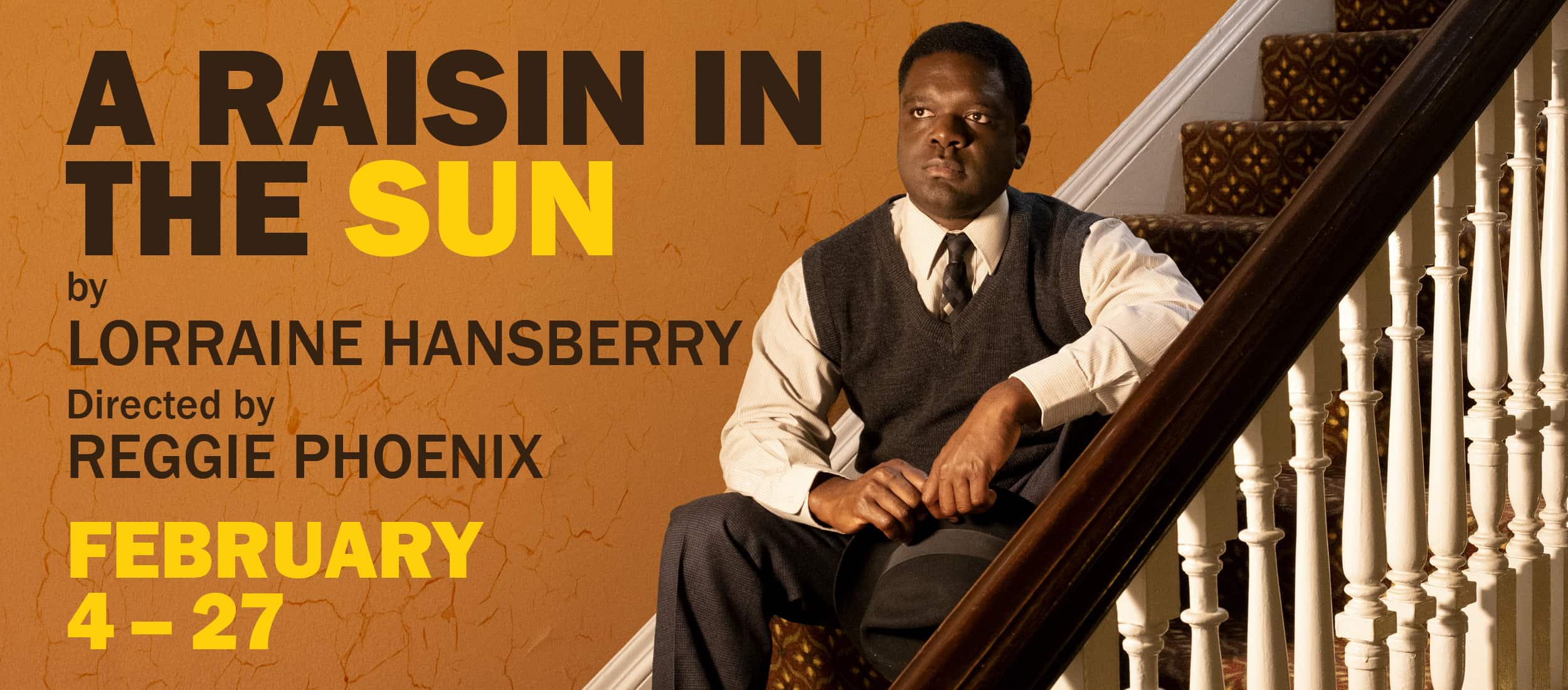 FEBRUARY 4 - FEBRUARY 27, 2022
The play that "changed American theatre forever." - The New York Times
The Youngers yearn for a better life outside the confines of their tenement on Chicago's south side. When a means of escape presents itself, they each come to realize the "American Dream" can mean different things to different people in the exact same family. So, whose dreams come true, and whose get deferred? Lorraine Hansberry's 1959 masterpiece is not only a groundbreaking portrait of the Black experience in America, but a timeless exploration of how far a family will (or won't) go to stay together.
"A Raisin in the Sun" is presented by arrangement with Concord Theatricals on behalf of Samuel French, Inc. www.concordtheatricals.com
Single tickets now available
Or become a subscriber and save 20% on tickets!
Or call 410.244.8570  to order.
CSC Box Office is open for business!
Tues - Fri from 10 am - 4 pm
A Raisin in the Sun Production Photos
A Raisin in the Sun 01
Dawn Thomas Reidy as Ruth Younger and Alex Jones as Travis Younger in A Raisin in the Sun (2022). Photo by Jesús Lopez Photography
A Raisin in the Sun 02
Gerrad Alex Taylor as Walter Lee Younger and Tamieka Chavis as Lena 'Mama' Younger in A Raisin in the Sun (2022). Photo by Jesús Lopez Photography
A Raisin in the Sun 03
Niyah Worthy as Beneatha Younger and Gerrad Alex Taylor as Walter Lee Younger in A Raisin in the Sun (2022). Photo by Jesús Lopez Photography
A Raisin in the Sun 04
Tamieka Chavis as Lena 'Mama' Younger and Gerrad Alex Taylor as Walter Lee Younger in A Raisin in the Sun (2022).
Photo by Jesús Lopez Photography
A Raisin in the Sun 05
Tamieka Chavis as Lena 'Mama' Younger and the cast of A Raisin in the Sun (2022).
Photo by Jesús Lopez Photography
A Raisin in the Sun 06
The Cast of A Raisin in the Sun (2022). Photo by Jesús Lopez Photography